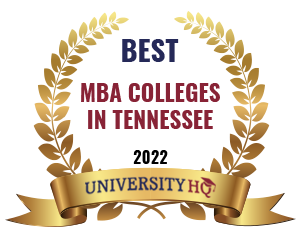 The Flex Master of Business Administration program from Middle Tennessee State University's Jennings A. Jones College prepares students to advance into leadership roles and take on the challenges emerging in today's organizations. The Flex format is designed to offer a world-class M.B.A. experience with maximum flexibility. The degree equips professionals at all stages of their careers with cutting-edge approaches to strategic management, hands-on experience in implementing data analytics, and an array of valuable interpersonal skills.
MTSU makes it convenient to earn a part-time MBA allowing students to pursue a degree online, on-campus, or a combination of both. This flexible program provides students with the freedom to choose how and where they want to take classes each semester. MTSU students earning their master's degree in business administration have many opportunities to collaborate with faculty members who possess extensive backgrounds in teaching, research, and business. These faculty are trained in the latest online delivery methods approved by Quality Matters, and they offer dynamic virtual learning opportunities.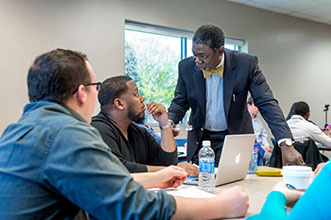 Students benefit from individualized attention in professional development seminars, strengthening their approaches to problem-solving and communication. With personalized feedback from both professors and executives, an MTSU MBA graduate explores how data-driven insights and leadership techniques can be implemented in the real world. The Strategic Business Consulting capstone puts those analytical methods to work as groups address actual business problems and present their findings to an organization's stakeholders.
In addition to the core curriculum, MTSU offers MBA specializations in healthcare management, marketing, and music business.
The MBA Healthcare Management concentration readies professionals to apply sophisticated management principles and analytics in healthcare organizations.
Students in the MBA Strategic Marketing Analytics concentration prepare for leadership positions through hands-on experience making strategic marketing decisions.
In the MBA Music Business concentration, students discover how a quantitative approach to research and strategy can lead to success in the industry.
Download a free brochure to learn more about earning your AACSB-accredited MBA degree from MTSU.