Do I need to have an undergraduate business degree?
No, you may have a bachelor's degree in any subject from a regionally accredited university or college. Please see our admission requirements page for more details, including information on GPA and test scores.
Students who do not hold an undergraduate business degree must complete the following three prerequisite courses (or approved equivalents) before enrolling in the core M.B.A. curriculum or concentration electives. You may take these courses after being admitted to the Flex M.B.A. or before the term starts.
Reach out to an enrollment representative to understand your options and learn about your degree plan and time to completion.
---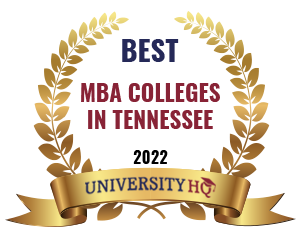 Can I take the entire M.B.A. program online?
Yes, you can complete all requirements for the M.B.A. online, with no need to visit campus. You can also earn an M.B.A. with a Healthcare Management, Strategic Marketing Analytics, or Music Business concentration 100% online. For further details about the program, see our Curriculum page.
---
How long does it take to complete the program?
On average, students take approximately two years to finish an M.B.A. with no concentration. Completing the program with a concentration in Healthcare Management, Strategic Marketing Analytics, or Music Business generally takes five full-time semesters or 2.5 years. Students may take a maximum of six years to finish all M.B.A. requirements.
---
Do you have assistantships or scholarships available?
M.B.A. students may be eligible for a limited number of scholarships offered through the Jones College of Business or MTSU.
Graduate assistantships are only available to on-campus students. Visit the College of Graduate Studies website for information if you're interested in pursuing these opportunities.
See our Tuition and Financial Aid page for additional information about the cost of completing your M.B.A. and seeking financial assistance.
---
Can I transfer credit from other schools?
You may transfer up to 6 credit hours from another school accredited by the Association to Advance Collegiate Schools of Business (AACSB) into MTSU's online M.B.A. program. You cannot transfer credit for the capstone course. For more information about fulfilling the requirements for your degree, see the Curriculum page.
---
How long will it take to get my admission decision?
After submitting all required materials, applicants can expect to hear back from the College of Graduate Studies in approximately two weeks. Please contact your enrollment representative with any questions you have about the admissions process by emailing onlinemba@mtsu.edu.
---
When can I start?
Start dates for the online M.B.A. program are available for the fall, spring, and summer terms. For important dates, including upcoming terms and application deadlines, see our Admissions page.
---
What services are available to online students?
The Jones College of Business strives to ensure online students receive the same individualized guidance, expert feedback, and networking opportunities as those enrolled in traditional classes. As an online Flex M.B.A. student, you'll have access to a dedicated academic advisor, scheduling assistance, and help from your professors. You can also work with the Career Development Center to receive career advising, help with résumés and cover letters, and job search assistance. You're encouraged to visit campus for career fairs, networking events, and your graduation ceremony.
---
What are the technical requirements for taking online courses?
MTSU online courses are delivered using the Brightspace Desire2Learn learning management system. You will need to have a high-speed internet connection and the capabilities to stream video and participate in online conferences.
Request Information
Learn more about the Jones College Flex M.B.A. program by filling out the fields below and downloading a free brochure. You can also call us toll-free at 888-891-6780 to talk with one of our enrollment representatives.